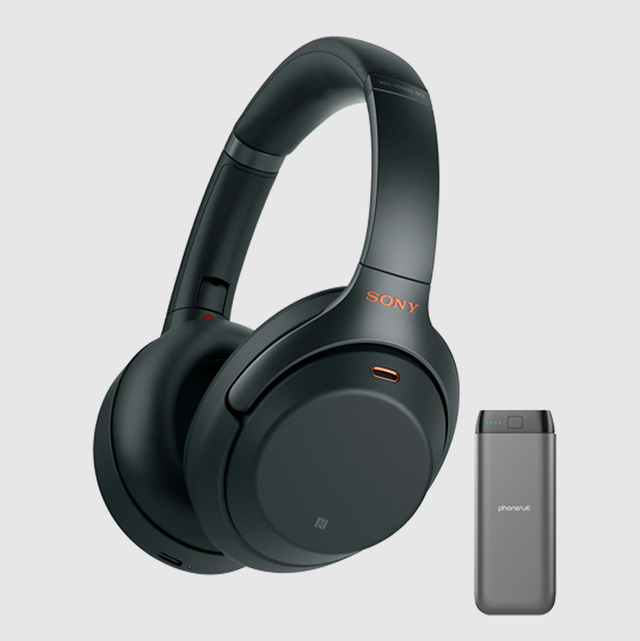 Walmart
If we're being totally honest, we spot a new headphones sale faster than you can say, "Turn up the volume." But finding a deal that's well worth your hard-earned money? Now that's easier said than done.
You see, there are a lot of headphones on the market. As if finding the right brand, price point and style wasn't difficult enough, seeing the sales on model after model can be exhausting.
We've recently noticed there are a ton of great wireless headphones deals on the market and instead of having you sift through listing after listing, we're sharing five of our favorite finds out there from Walmart.
Advertisement – Continue Reading Below
Bose QuietComfort 35 Wireless Headphones
walmart.com
$349.00
$299.00
Want to have some peace and quiet on your morning commute or that grueling redeye flight? Give Bose's wireless headphones a try. Not only do they feature top-of-the-line noise cancelling technology, but it has a snug headband and cushioned ear cups so they're comfortable enough to wear for the entirety duration of your travel. 
Bose SoundSport Free Wireless Headphones
walmart.com
$249.00
$179.00
If you're tired of getting tangled in cords mid-pushup, Bose's earbuds might be the pair for you. This pair is completely free of any superfluous wires, so all you really need to do is stick 'me in your ears and get to work! 
Sony Wireless Noise Canceling Headphones with Portable Power Bank
walmart.com
$379.99
$348.00
Let's be honest: Keeping all your favorite gadgets charged is easier said than done. Fortunately, Sony's popular noise-cancelling headphones comes with a power bank so you can remember to juice up your belongings. It's like two tech essentials for the price of one!   
Sony Wireless Sports Bluetooth® In-ear Headphones
walmart.com
$123.91
$50.91-$76.88
Consider Sony's headphones the perfect pair  for your next grueling outdoor run. The ear hooks and offer a snug fit, plus they're sweat-resistant  so you won't have to worry about getting a little moisture on them.
Cshidworld BT Wireless Sports Earphones
walmart.com
$69.99
$16.99
Get some serious bang for your buck with these Bluetooth earbuds by Cshidworld. In addition to having great reviews on Walmart, they're on sale for under $20. Chances are, your favorite gym bag costs more than this pair. 
Shop more great Walmart sales with Slick Deals.
Advertisement – Continue Reading Below