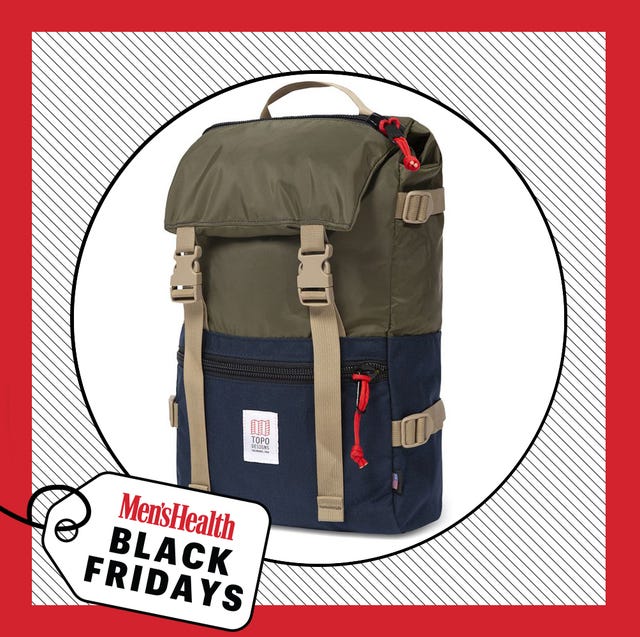 Huckberry
It's official: Cyber Monday has arrived. Though you might have spent countless hours checking Black Friday sales this weekend, some of the best deals were saved for last, like Huckberry's huge Cyber Monday sale.
Now until Tuesday, December 3, the outdoors retailer is offering some serious price cuts on clothes, wallets, pocket tools, and so much more. Whether you want to replenish your camping backpack or looking for the perfect gift for the adventurer in your life, you're bound to find something here—and for a steal, no less.
But with so little time and so many deals to shop, Cyber Monday can be a little overwhelming. To help, we're sharing the 15 best deals you need to know about below.
Advertisement – Continue Reading Below
Astorflex Bitflex Chelsea boot
huckberry.com
$195.00
$164.98
What's the easiest way to step up your style for 2020? A sleek Chelsea boot is the answer. 
Give'r 4 Season Gloves w/ Wax Coating
huckberry.com
$114.00
$84.98
Be prepared for the next snowstorm with gloves that will keep you warm in -25 degree temperature. 
OtterBox Venture 45 Hard Cooler
huckberry.com
$300.00
$209.98
Whether you're planning to go ice fishing this winter or just want a head start on the best gear for next camping season, a stellar cooler is always a great purchase. 
Flint and Tinder 10-Year Hoodie
huckberry.com
$108.00
$75.00
Can you ever have too many hoodies? This option from Flint and Tinder is designed to last you an entire decade. 2020, here we come! 
Plus, Huckberry is also slashing the price on the brand's 10-Year Pullover.
TRX Minimal Fit System
huckberry.com
$100.00
$74.98
Who needs a fancy gym when you can score a great deal on a TRX suspension kit? 
Shop more TRX deals here. 
Whiskey Peaks Set of 4 Grand Tetons Glasses
huckberry.com
$65.00
$47.98
Looking for the perfect present for your whiskey loving buddy? These rocks glasses from Whiskey Peaks will give your friend a taste of the great out doors. 
Timex Navi Ocean Watch
huckberry.com
$155.00
$130.98 
Looking for a way to spend your holiday bonus? Treat yourself to a new watch. 
Shop more watch deals here. 
Proof Field Jacket
huckberry.com
$175.00
$122.98
With plenty of deals on flannels, pants, winter jackets, and lighter layers, now's a better time than any to revv up your winter wardrobe.
BioLite FirePit + Solar Cover Bundle
huckberry.com
$260.00
$207.98 
Want to light up your campsite? BioLite's fire pit uses solar power to give Mother Nature a fiery glow. 
New Balance Fresh Foam Crag Sneakers
huckberry.com
$85.00
$62.98
Start your Black Friday shopping on the right foot (sorry, we had to) with a great pair of sneakers. 
Shop more sneakers deals here. 
Moon Pod Body Pillow
huckberry.com
$399.00
$223.98
Trust us, you'll be glad you picked up this body pillow once you're basking in a Turkey-induced food coma.
Huckberry x Men's Health Proof Reversible Shirt Jacket
huckberry.com
$138.00
$96.00
Consider this reversible jacket to be two deals for the discounted price of one. 
Finisterre Orbis Jacket
huckberry.com
$155.00
$107.98
You can never go wrong with a buffalo-plaid wool jacket for rugged style. 
Advertisement – Continue Reading Below