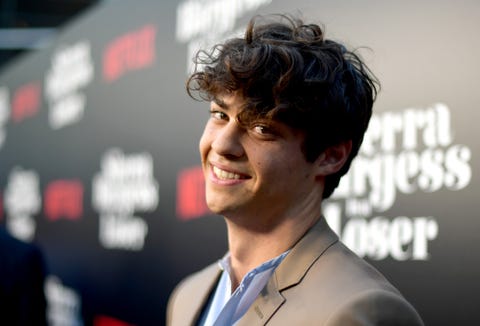 Matt WinkelmeyerGetty Images
Apparently, not even Noah Centineo can post a shirtless photo without having some horrible body shamers going after him.
The internet's BF, Noah, posted a fun photo of him seemingly on the phone with his mom in someone's house. Of course, in true Noah fashion, he had his shirt off, but a lot of fans decided it would be cool to body-shame the To All the Boys I've Loved Before and future He-Man star.
For the record, Noah still looks amazing in this photo, so it's really surprising that people decided to go against him in the comments. Still, as this is the internet we're talking about and people can be horribly cruel, they decided to go after him.
"Why'd Calvin Klein photoshop him so hard for their shoot?" said one commenter.
"Damn he really let himself go," said another.
Luckily, Noah has tons of fans and supporters that were also there to shut down the haters. He later posted a couple of photos from a different day, including one where he's partially shirtless, but it doesn't seem like the body-shamers came out to attack him on that one.
Still, it's not okay that people were attacking him like that in the first place. No matter what your body looks like, no one deserves to be body-shamed. So keep rocking, Noah. Don't let the body-shamers get you down.